activating the gropius bau, sonically | 2019
Martin Gropius Bau for Garden of Earthly Delights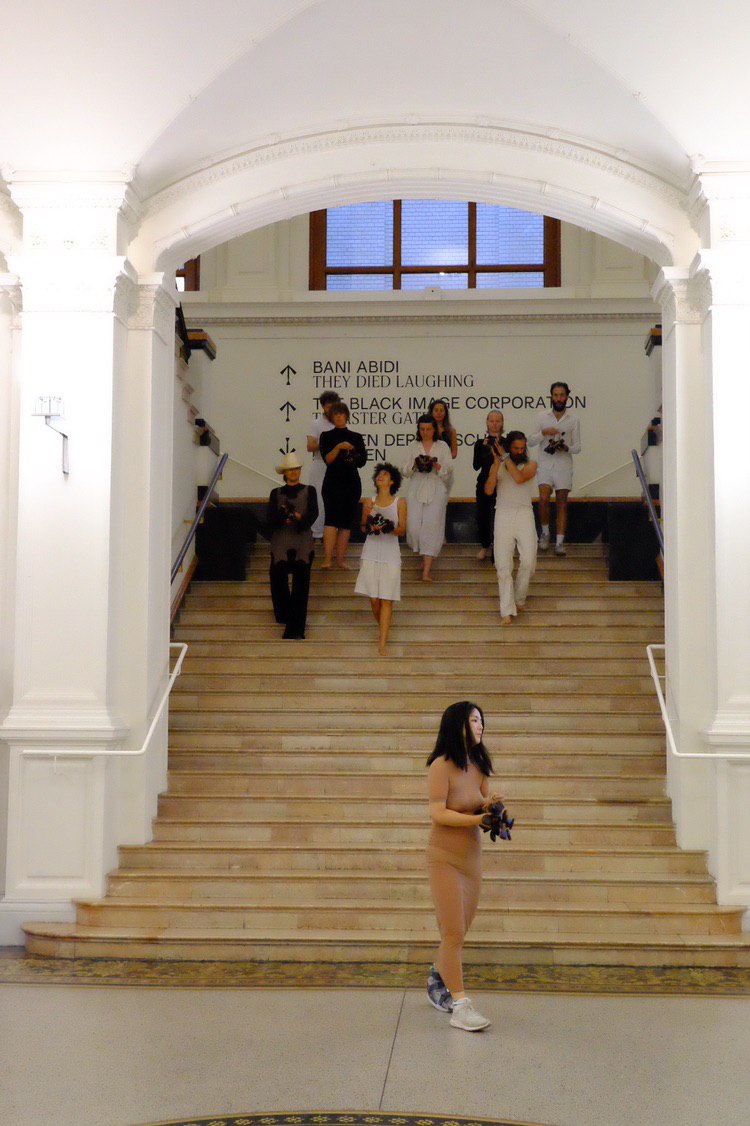 activating the gropius bau, sonically by LABOUR | photo credits: Mathias Voelzke
In their sonic activation of the Martin Gropius Bau's large atrium, LABOUR evoke the latent potential of sound to access "sensations of spatial depth, inclusiveness, and absorption of the individual" (Hanns Eisler & Theodor Adorno, 1947). This was pursued by saturating the large Lichthof with the unique sound of Juju bean shakers, performed by 33 percussionists who mapped out both the central room and adjacent spaces with sound as they moved in a specific processional composition, guided by low and hi drum hits which acted as signals to indicate pre-designed changes within the compositional flow. This activation of acoustic space functioned in dialogue with an electronic music composition over 8-channels and acoustic piano.

concept, direction & composition: LABOUR (Farahnaz Hatam & Colin Hacklander)
percussionists: Colin Hacklander, Farahnaz Hatam and Tainá Moreno
piano improvisation: Anthony Pateras
stochastic shaker ensemble: 33x percussionists (names omitted)
performance and choreography: Isabel Lewis
ensemble pose direction: Isabel Lewis
styling: Marcelo Alcaide via Isabel Lewis
sound engineer: Baptiste Moulin
special thanks to: Callie's and Courreges

Performed at Martin Gropius Bau July, 2019.